Hello and thank you for visiting Blue Mountain Mobile RV Service and Repair. Blue Mountain was built to bring dealership quality, service and professionalism to your doorstep or campsite. I conceived the idea of Blue Mountain while working for a large  RV dealership for four years. Time and again I would see customers bring down their motorhomes or trailers to the dealership (sometimes d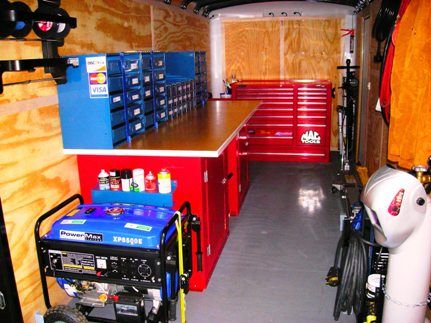 riving one to two hours) give them a list of repair complaints and head home. Not to hear from the dealership for seven to ten days. Does this sound familiar!! Did you find the problem? When are the parts going to be hear? When will I expect to get my coach back? Frustrated customers where calling the dealer back asking theses most sacred trinity of questions that make up good customer service. Overall COMMUNICATION, COMMUNICATION! This is the striving goal of Blue Mountain. From the time that we are called we keep the customer constantly informed on the diagnostics of each problem, Parts availability, parts ordered, and a full explanation of the repair and time when the coach is expected to be ready for use.
  I believe constantly training and keeping up with industry technical advances
and standards is a must. My original training background was in automotive in 1997 and by 1998 I certified ASE master auto technician. I worked for Dodge/Chrysler then finally Volkswagen where I almost completed Volkswagens master program. In 2004 I had the oppertunity to expand into the RV comunity working for Dan Gamel. Where I received Fleetwood factory training. In 2006 I acquired my RVIA RV technician certification. Im presently working on my masters RVIA certification. I recomend to any customer having work done on their RV ask the service manager are your tech's certified? Honesty, integrity, and fixed right the first time!

     Blue mountain can perform 95 % of what a dealer can do right at your door step.  Please see are services page for all your repair needs. Blue mountain is a full parts dealer, and even though we are not open to public for walk in sales we can get you an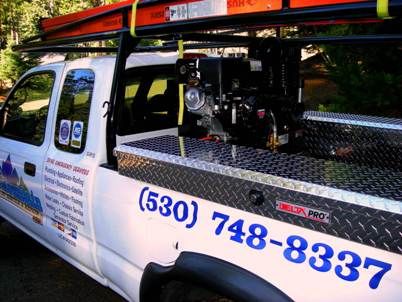 ything from 7500k generator down to a case of holding tank chemicals. Just give us a call. We can also have many parts and accessories drop shipped right to your door. Blue mountain is also a direct service center/dealer for theses manufactures, Atwood, Norcold/Thetford, Dometic, Carefree, King Dome, Powergear, HWH, KVH, Splendid. We also accept extended warranty and all insurance work. ( Sorry we dont accept factory warranty)